The summer season is in full swing and the weather is glorious. At this time of year, our gelatieri are working also at full speed and produce fresh ice cream every day.
In addition to the absolute classics, we offer rolling ice cream flavors in our assortment to provide variety and diversity. Our inventory of over 70 ice cream flavors gives an amazing variety and it is continuously increasing. This is how we come up with recipes whose ingredients harmonize well and create a new taste experience.
Only a few of our creations pass the taste test and actually end up in our ice cream display cases. An overview of the flavors that made it can be found at the bottom of the ice cream page. From popular drinks like Aperol spritz to amazing tasting blends like strawberry basil ice cream, there are no limits to our skill and creativity.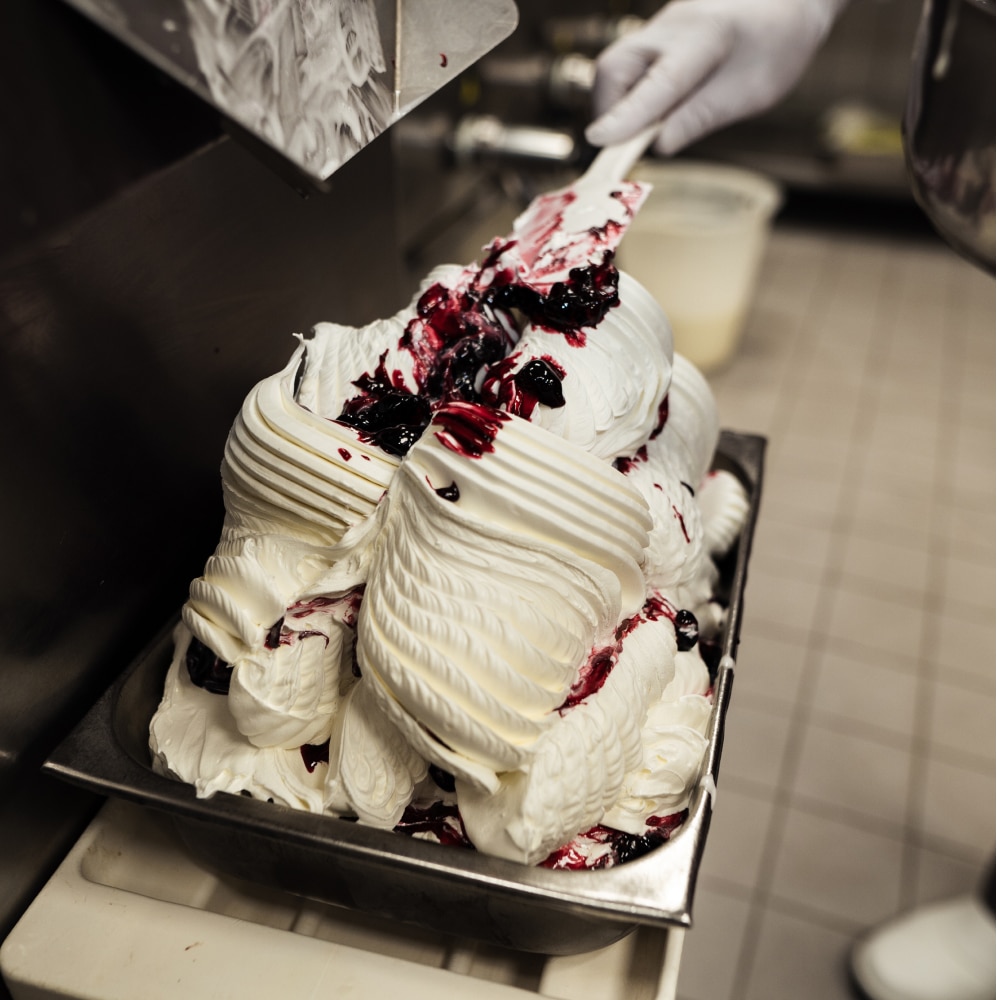 We love to try new things and are delighted to hear your suggestions for ice cream flavors. We strive to make them taste so that they can be included in our selection. Please feel free to use our contact form or contact us.
We wish you a nice summer, we will be glad to welcome you in our premises and we wish you good appetite.
di Russillo.