At the beginning of this year, the opportunity to open another store in the new Europacity district of Berlin was seen and realized.
At Otto-Weidt-Platz a green oasis of recreation with sunbathing lawns, fountains and shady trees is being created directly on the beautiful Spree River.
Located 2 km from the Brandenburg Gate and 1 km from Berlin's main train station, it is easily accessible by public transportation, by car or on foot/bicycle.
In the ensemble bakers, restaurants and also we may not be missing of course. In recent months, numerous construction works took place on our store unit. Here you can expect a diverse concept, a hybrid of ice cream parlor and pizzeria/restaurant with exclusively selected dishes. Every day, 32 selected varieties are chosen and offered from our assortment of more than 70 types of ice cream. Especially our terrace in the first row to the Spree invites to one of our delicately prepared cocktails, which can be enjoyed in the fresh air.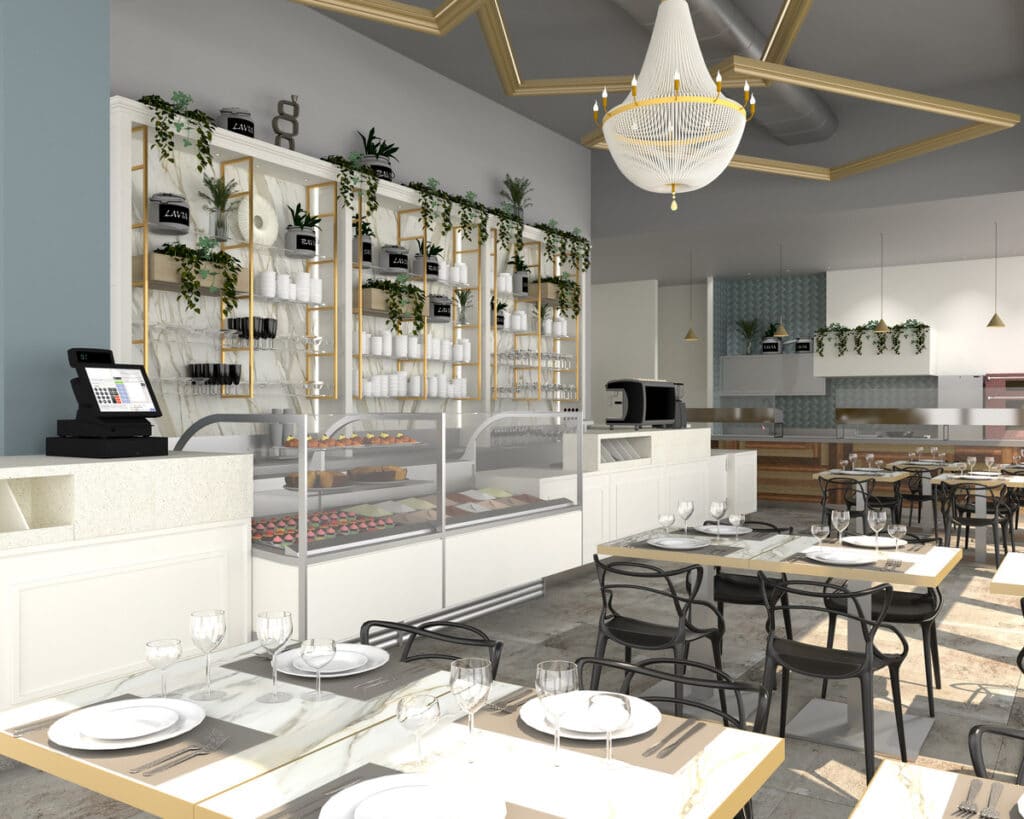 In the meantime, a temporary ice cream shop is already open for you to get a taste. Due to significant delivery difficulties of the construction material, we hope to be able to open fully at the end of August. We will keep you informed and refer you to the possibility of subscribing to our newsletter, in which we will announce only important news about our company.
Until then, we look forward to meeting you over a scoop of ice cream. Sun protection and appropriate seating is provided.
Until then we wish you nice summer days,
di Russillo.